THIS IS THE POOR QUALITY OF COPIERS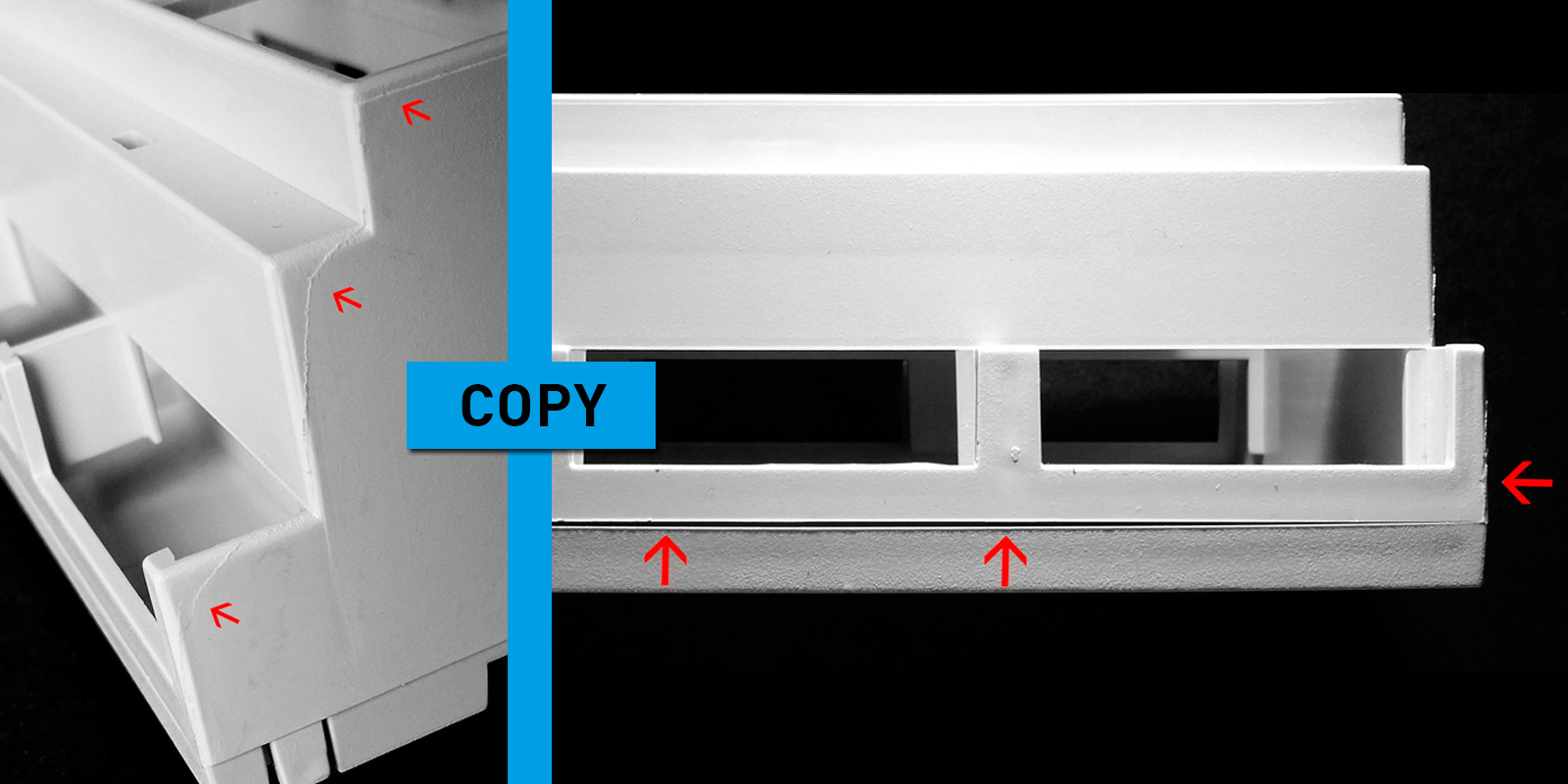 Dear friends,
I invite you to pay attention to the poor quality offered by companies that copy Italtronic.
Please find ALL PICTURES ILLUSTRATING THE DIFFERENCES BETWEEN THE COPY AND OUR PRODUCT.
The "COPY" enclosure on the picture is produced in Europe.
Picture 01 • Rear coupling with lower performance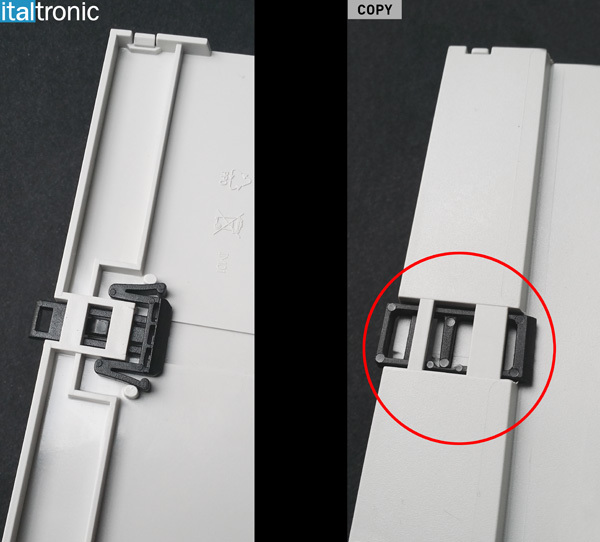 Picture 02 • Apparent warping in the assembly between the body and the base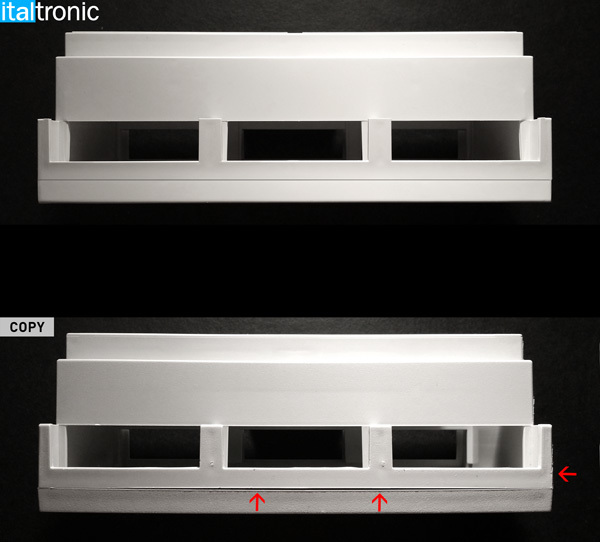 Picture 03 • Noticeable burrs and shrinkage of the material on the area of the terminal cover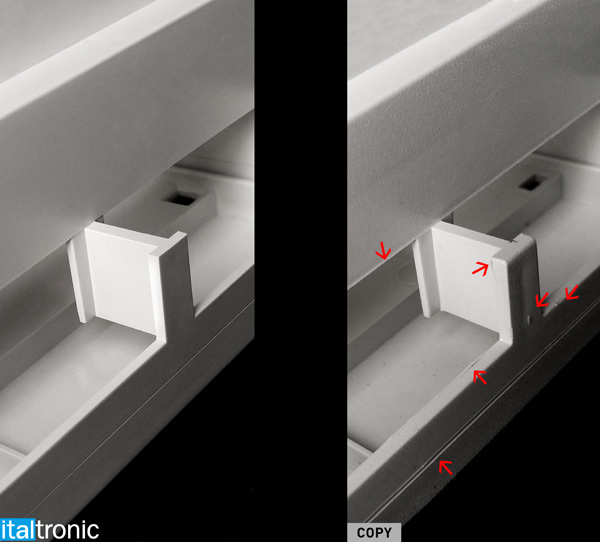 Picture 04 • Lack of finishing the mold, noticeable smudging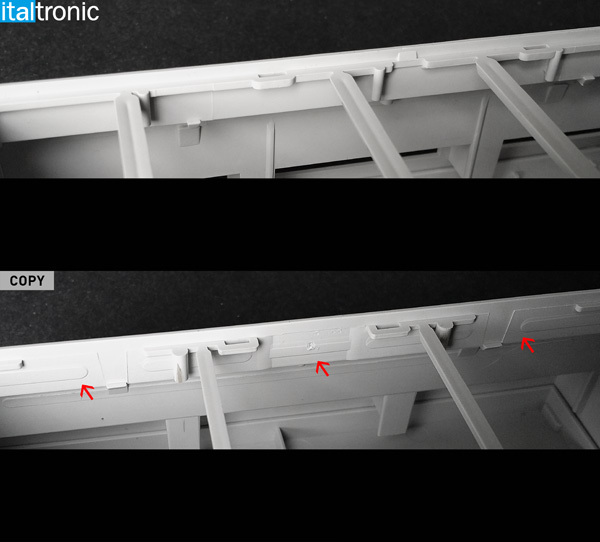 Picture 05 • Mechanical processing of low precision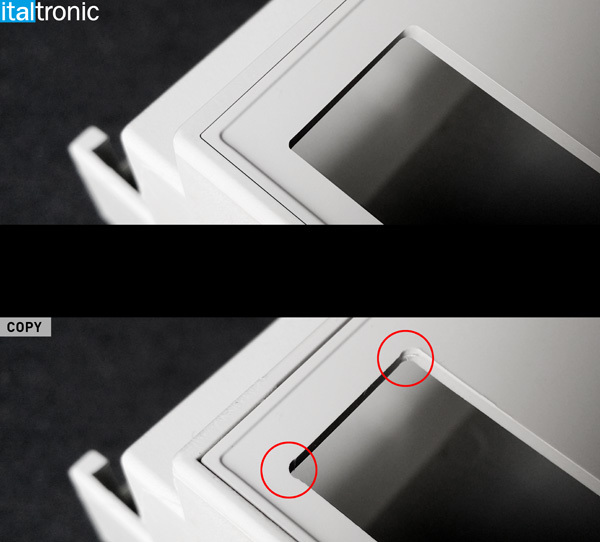 Picture 06 • Panel with hooks that do not provide a good seal and solidity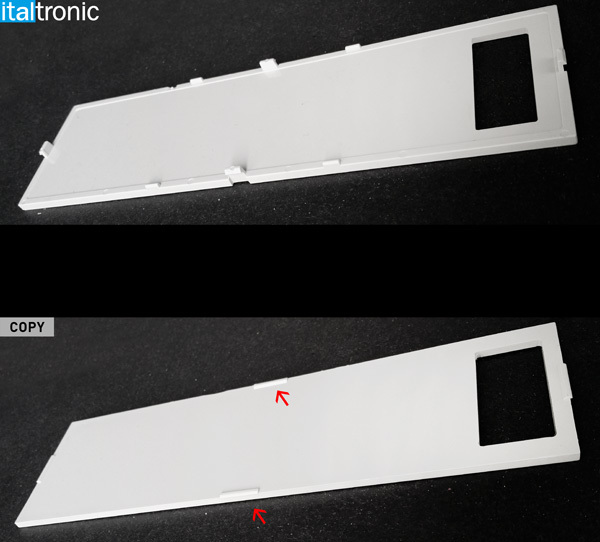 Picture 07 • In our enclosure there is the symbol indicating the material used. On the competitors, this important note is absent.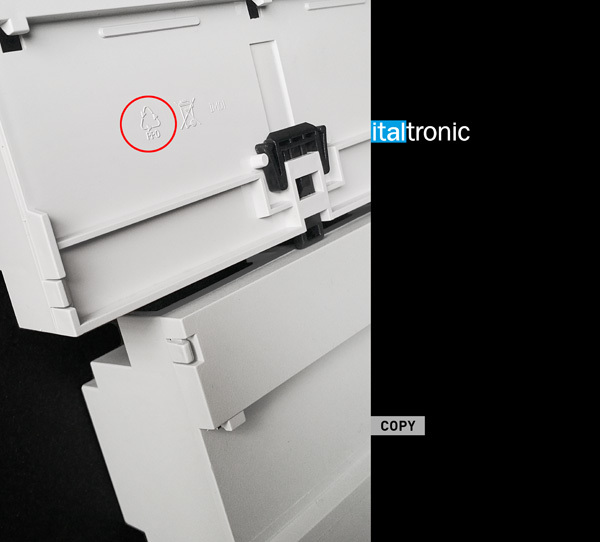 Picture 08 • In our enclosure there are no holes where you can access to electronics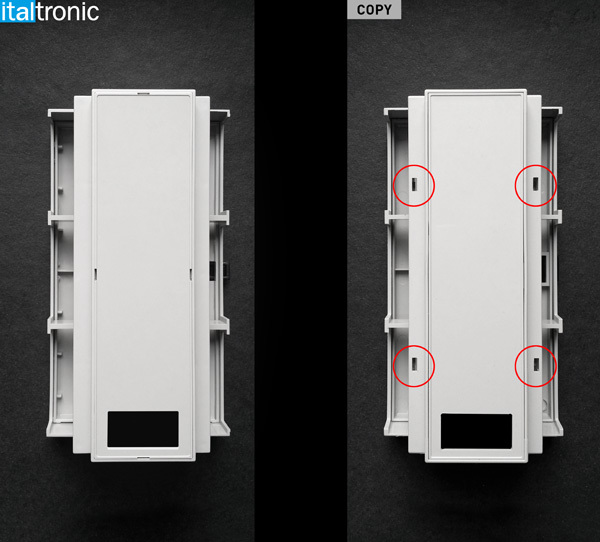 Picture 09 • Evident poor quality of the mold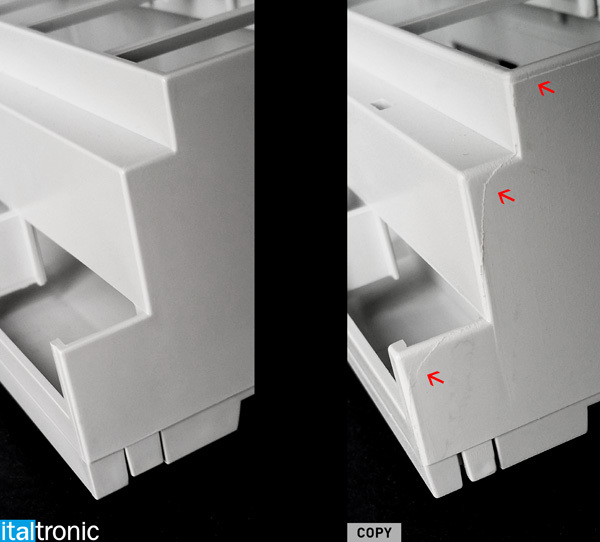 As you can see from the Pictures, the overall quality is far below than that proposed by Italtronic.
Also testing performed on some of the main technical characteristics of the plastic material demonstrate inferior results. Moreover, copiers must not support the product development costs.
I am available to study the best solutions to your issues and to offer you the right market competitiveness.
Thanks and best regards


Mauro Toninato
Marketing & Sales Director
Italtronic Srl
Phone: +39 049 8947 107
Cell.: +39 335 5 376 376
Fax: + 39 049 8947 150
Skype: mauro.toninato
​dir@italtronic.com