THE MODULBOX XTS CONFIGURATOR IS FINALLY AVAILABLE!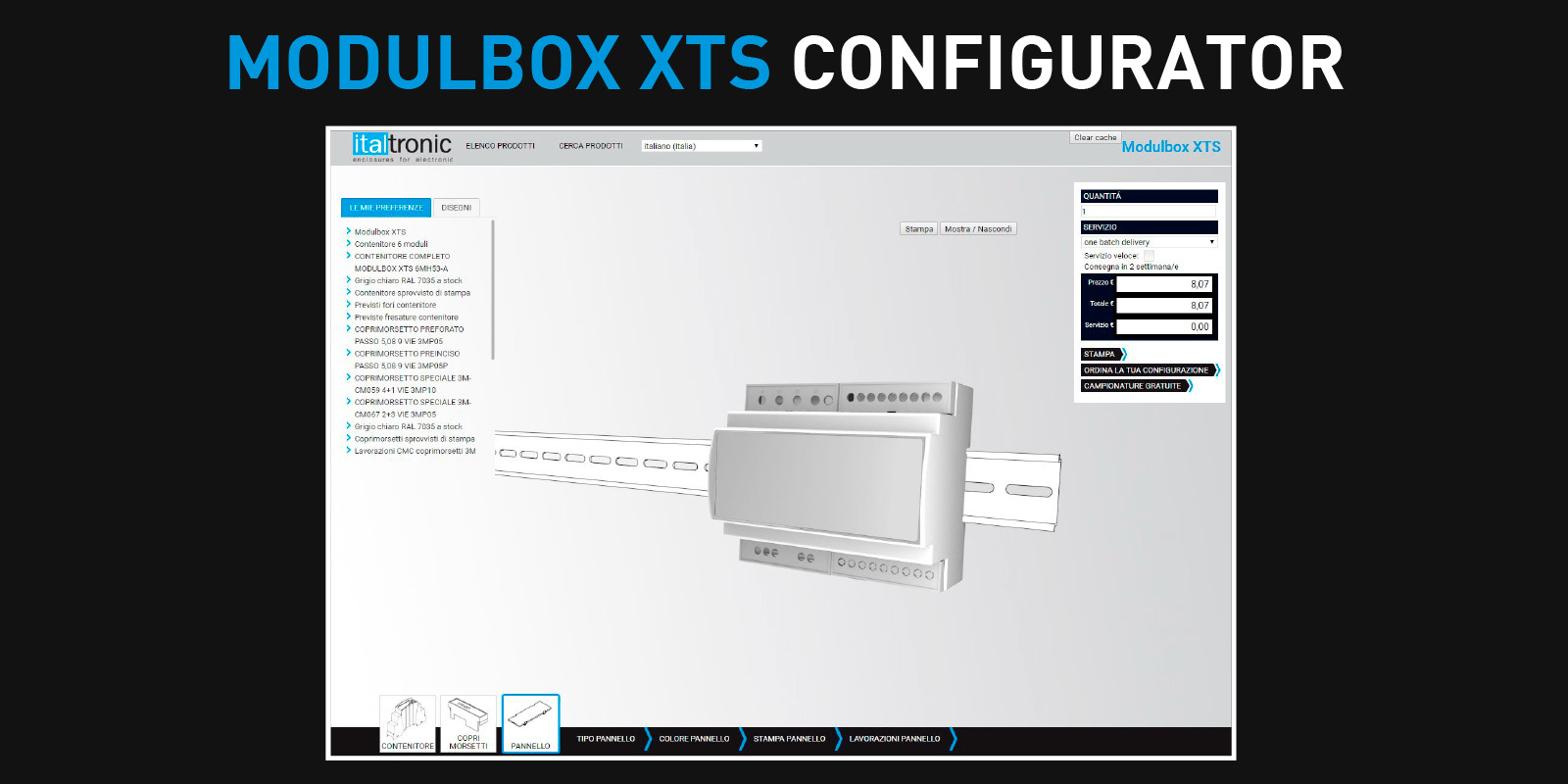 https://eng.italtronic.com/distributors/The configurator is now available for the MODULBOX XTS enclosure.
You can choose the colour for your MODULBOX XTS enclosure, add the accessories and finishes you prefer and also obtain an immediate quotation.

On request you can also receive a free sample or your order delivered very fast worldwide directly organised by ITALTRONIC.

If you need to negotiate your order for technical, service or sales terms reasons, please contact your distributor or agent for Italy.
Over the coming weeks, all the other Italtronic products will also be available with the same amazing service!
Yours sincerely,


Mauro Toninato
Marketing & Sales Director
Italtronic Srl
Phone: +39 049 8947 107
Cell.: +39 335 5 376 376
Fax: + 39 049 8947 150
Skype: mauro.toninato
​dir@italtronic.com