The ITALTRONIC NEW E-COMMERCE is online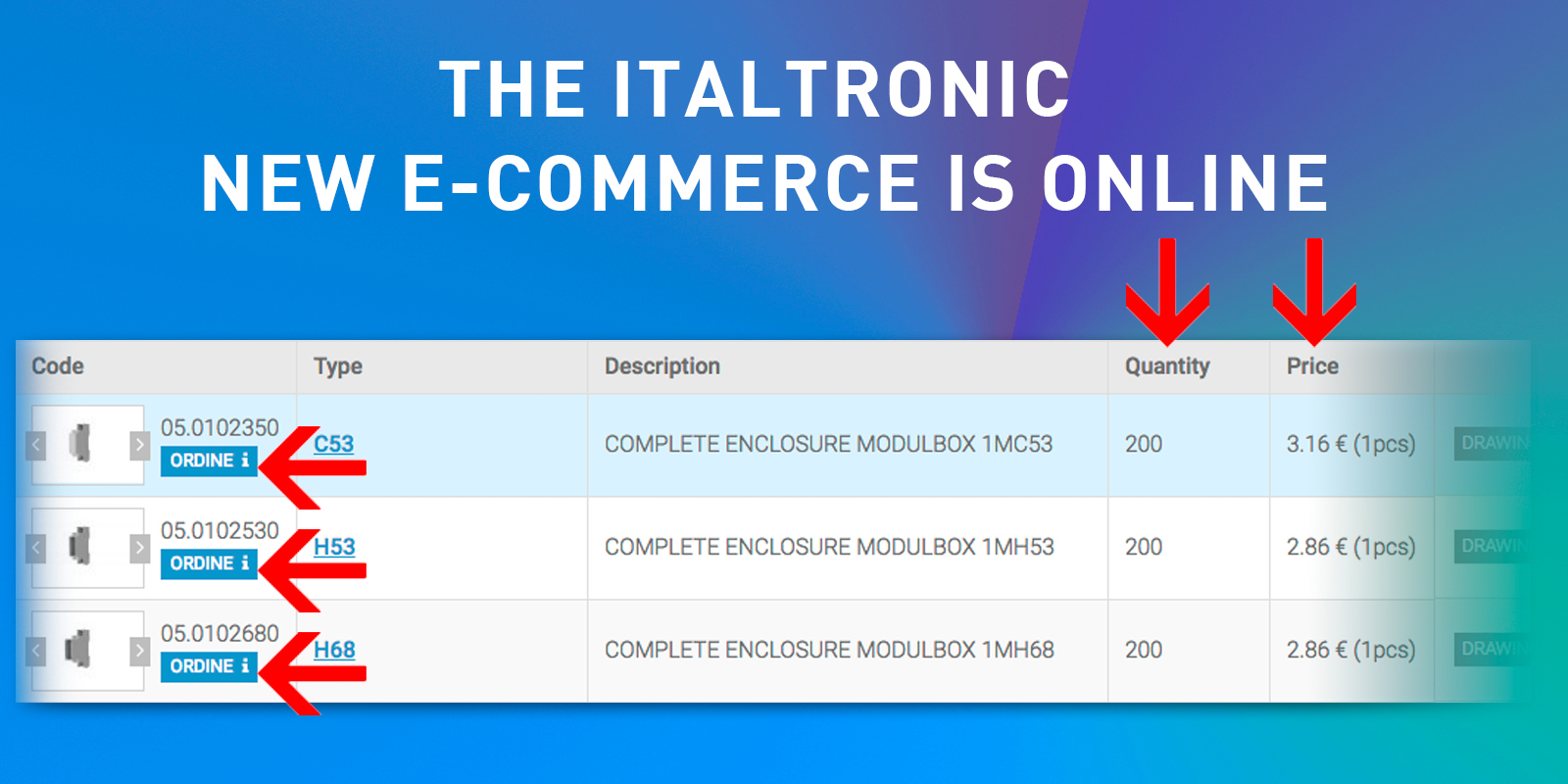 Dear Customers,
We want to let you know that Italtronic has started its E-COMMERCE SERVICE offering some innovative features but respecting the Business to Business rules.
I am certain we are offering you an excellent tool that is effective, competitive and with virtually no limits.
As happens with any new experience, maybe some of our proposals are not what you are looking for right now, but we will collect all your feedback and requests so that our service can be constantly improved.
To make a purchase you have to LOGIN first, then select the item code you are interested in and click on ORDER in the table.





In the detail page, you can see the CURRENT STOCK on the right



and the PRICE PER QUANTITY.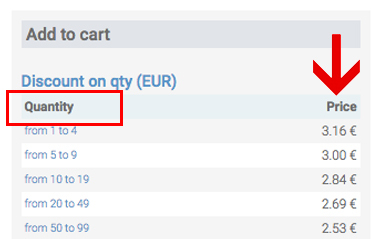 You will receive your order within one week.
In the Stock box, you may see the order item (pcs) with the number of future incoming stock and the next availability date.
This means you can still order the code you want, and it will be delivered one week later than the incoming stock date, and within the maximum number of pieces coming from production.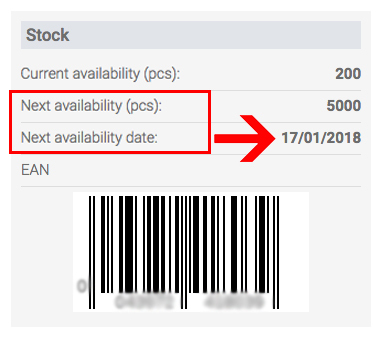 If product stock and incoming stock are zero, you can still make your purchase, but in this case the delivery date will be in 6 weeks (5 weeks for production + 1 for delivery).
Currently the maximum number of pieces per order is 200.
If you need more than that, please contact your ITALTRONIC Italy representatives or your local distributors in the other countries. This way we will be able to give you the costs and delivery times according to your needs.
Thank you for your kind attention.
Yours sincerely,


Mauro Toninato
Marketing & Sales Director
Italtronic Srl
Phone: +39 049 8947 107
Cell.: +39 335 5 376 376
Fax: + 39 049 8947 150
Skype: mauro.toninato
​dir@italtronic.com