PROMOTION 2016. AVAILABLE 20% EXTRA DISCOUNT ON THE MODULBOX XTS ENCLOSURES KIT.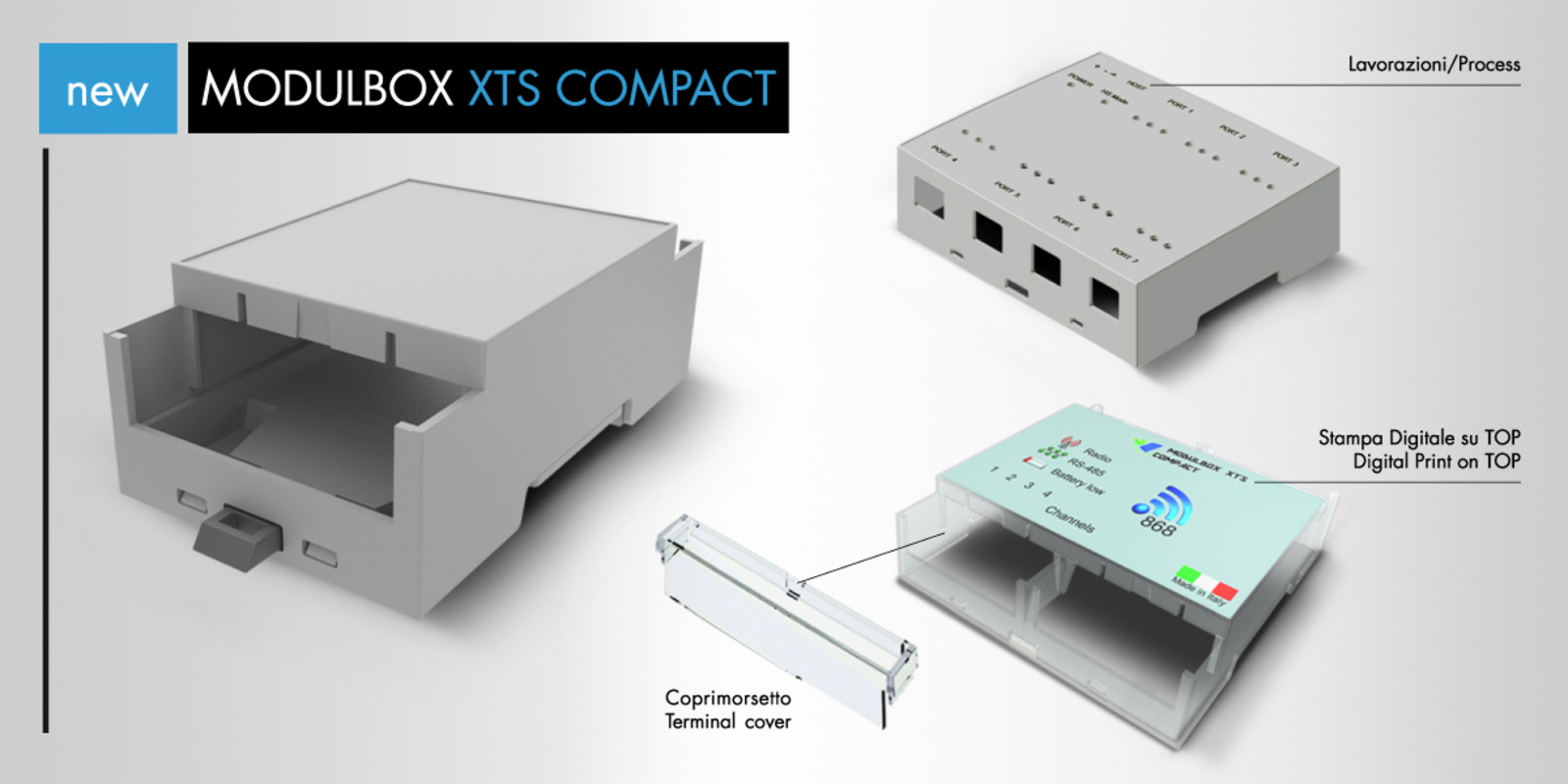 Dear Sirs,
I am glad to remind you that it is fully available the SERIES MODULBOX XTS COMPACT, extraordinarily interesting for the following exclusive benefits:
• Enclosures can be equipped with the same accessories of the MODULBOX XT / XTS series
• Printable on the top and sides with a very low cost DIGITAL PRINTING
• Machining at low costs
• Available in any color, including transparent for easy viewing of LEDS and Display with very interesting extra costs
• Supply of free samples including finishes, quickly transport at our expense and by completing the request using the our web site
• Very soon, the enclosures may be integrated with a new accessory for wall mounting or for table use.
• Top class plastic materials

I therefore propose a modern enclosure, developed in a wide range at very attractive costs, with a good overall level of quality.

THE AVAILABLE DOCUMENTATION:
• Price List
• Technical documents
Please select your version to order sample:
1M XTS - 2M XTS - 3M XTS - 4M XTS - 5M XTS - 6M XTS - 8M XTS - 9M XTS - 12M XTS
• Material features
Thanks and best regards.

Mauro Toninato
Marketing & Sales Director
Italtronic Srl
Phone: +39 049 8947 107
Cell.: +39 335 5 376 376
Fax: + 39 049 8947 150
Skype: mauro.toninato
​dir@italtronic.com