NEW RULES FOR FREE SAMPLES INCLUDING TRANSPORT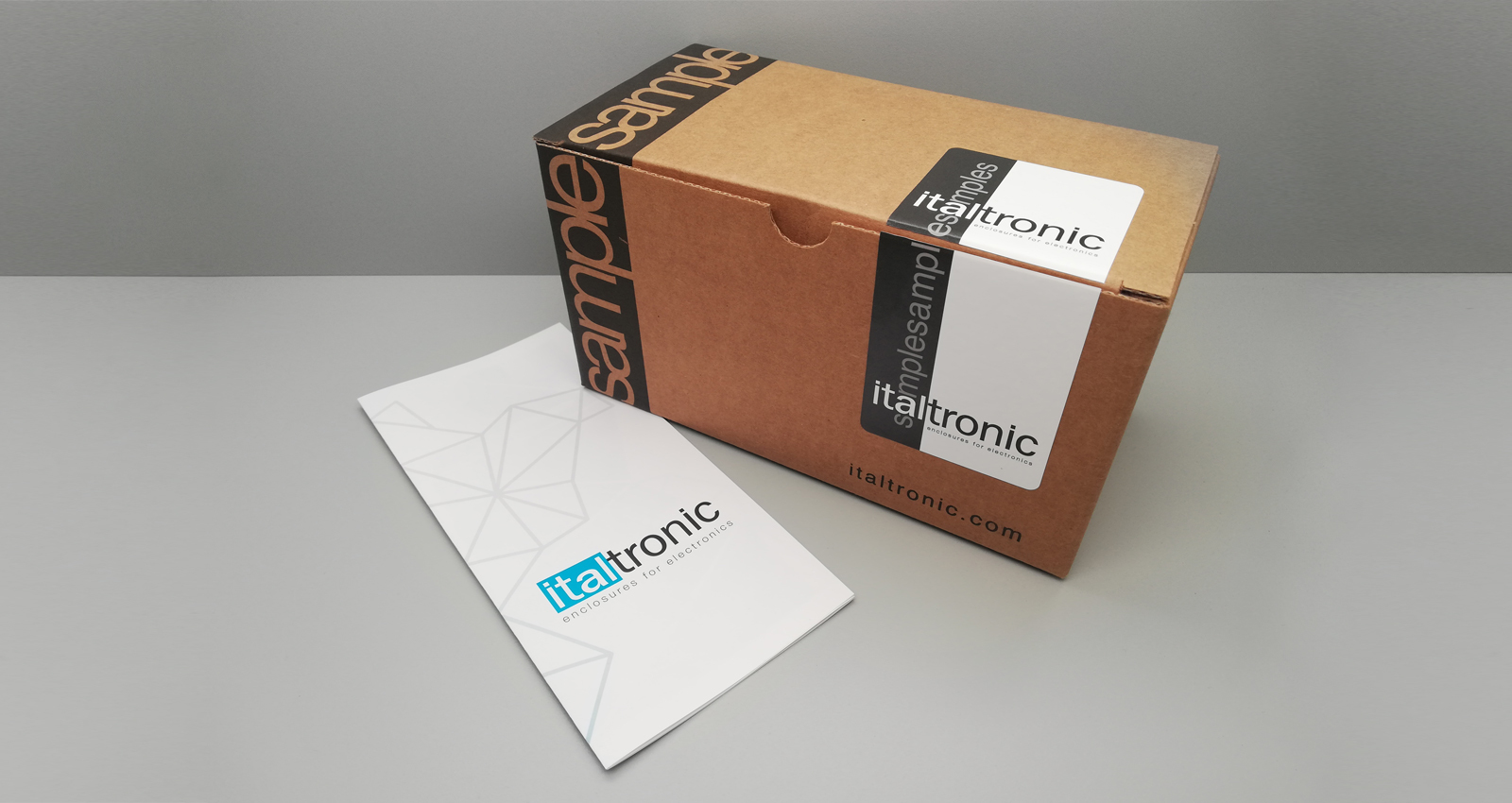 Dear Customers and Distributors,
We confirm that we will continue with the promotion of the FREE SAMPLES of our products and that we are perfecting the system to guarantee an even more precise service.
Starting from the coming weeks, you will receive the samples with a new packaging addressed for the kind attention of the applicant. This way we should facilitate the task of your logistics by differentiating the samples from our products that are already approved and used by you.
This initiative, which is very useful for the technical offices when evaluating new enclosures, has been very successful and we have received numerous requests.

In order to continue guaranteeing the service we need your cooperation, so please follow these simple rules:
1) Requests are made ONLINE only by choosing a product of your choice in our site and selecting the SAMPLE item directly on the product description line, as shown in the figure.

2) If the SAMPLE link is not visible, it means that the product is temporarily out of stock. In this case, we suggest you move your choice to similar products, available from stock. In any case, the stock is replenished regularly day by day and you can find the forecast material entry date, on the ORDER i link, under the selected product code.
3) Only one product kit per model (enclosure + accessories) can be requested. If you need more to satisfy your needs, please use our e-commerce service and order the exact quantity needed.
4) In our site you can find all the technical drawings of our products, including the .STEP files. Thanks to this wealth of documentation, you no longer need to request a sample for all available sizes and versions of the same enclosure.
5) DELIVERY IS COMPLETELY FREE (excluding customs fees where present) and is made through our local distributors within a maximum of 2 weeks for Europe and 4-5 weeks for outside the EEC. Also in this case for urgent deliveries, please use our e-commerce where we can guarantee delivery within 7 days.
6) Samples are free for our standard enclosures, complete with mechanical processes and/or digital prints. A contribution is required for pad printing or laser printing.
7) The promotion is valid for a maximum of 3 product kits without follow-up orders.

When requesting free samples, you must write an indication of the expected volumes for your project. Our sales organization (distributors, agents, sales officials) will take steps to prepare you a quote that we believe can be useful immediately to guide your cost targets.

Yours sincerely,
Marketing Office