Italtronic price list adjustment - 01 January 2021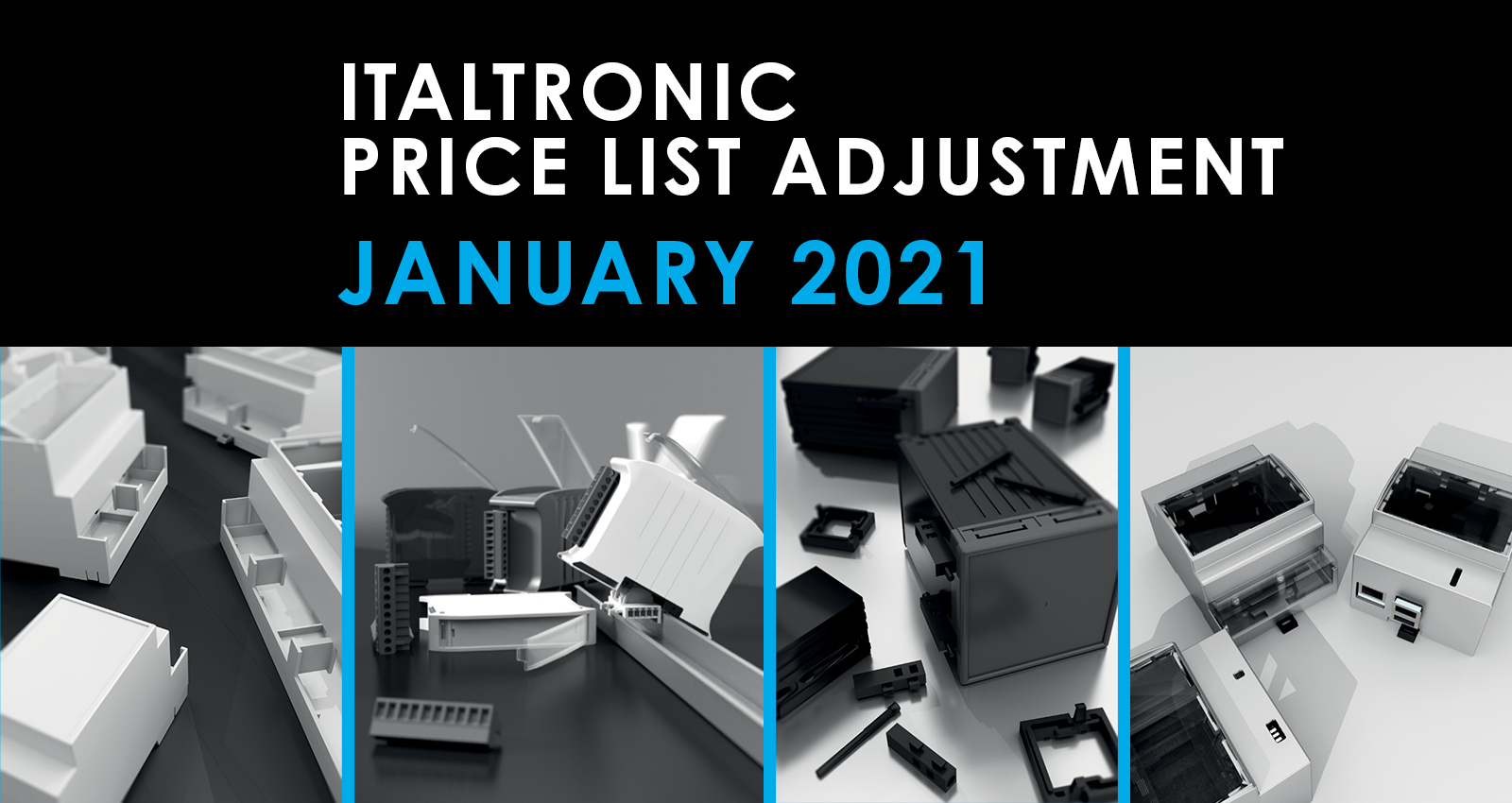 Dear Distributors and Customers,
we would like to inform you that from 1st January 2021 there will be an adjustment on the ITALTRONIC PRICELIST with an increase of 1,8 % only on the following product ranges, while all the other ranges will remain unchanged.
MODULBOX, which includes MODULBOX ONE, XT/XTS, COMPACT, SPECIAL and XT PLC
RAILBOX, which includes VERTICAL & MULTILEVEL, COMPACT VERTICAL and CLOSED
INCABOX, which includes ONE, XT and XTS (except accessories PROTECTIONS and SUPPORT for DIN rail: SDA, SDD, SDP)
EMBEDDED BOX, which includes all the enclosures and accessories

Applicazione:
We will accept orders until 23rd December based on the current pricelist 2020, with delivery within 26th February 2021.
On all new orders from 01.01.2021 we will apply the 1,8 % increase only on the product ranges listed above.

Previously confirmed orders will not be subject to the change.

The price increase does not affect the customizations (print and CNC machinings) because they will be updated, as always, during the re-ordering, if necessary.

Thank you and best regards,
Sales Direction