ITALTRONIC presents the new EYEBOX ENCLOSURE SYSTEM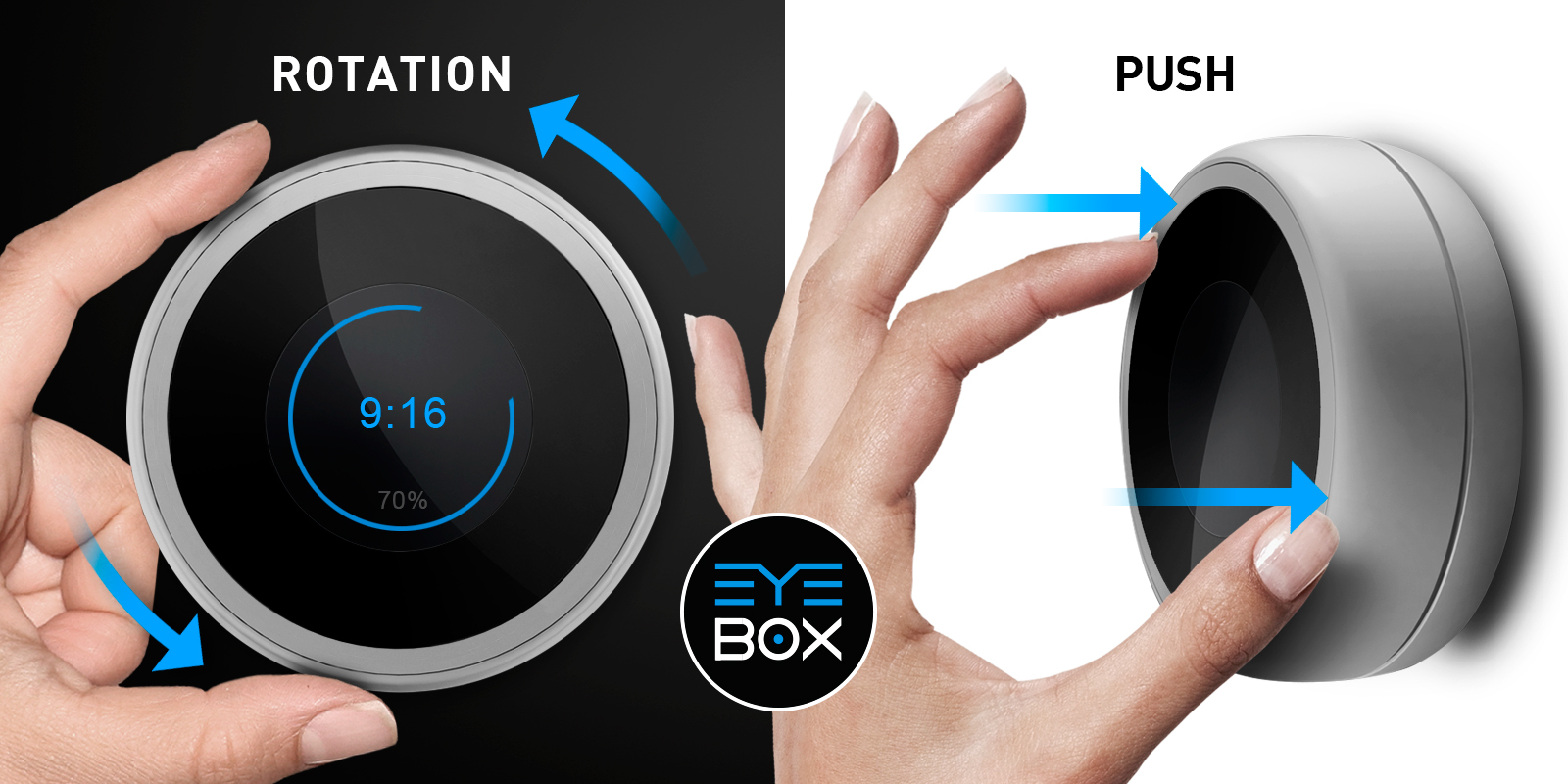 The distinctive feature of the new EYEBOX products is their CIRCULAR shape.

The new EYEBOX line is easily adapted to any domotic application, even at industrial level.
It has been designed and developed to perform numerous functions:
- SETTING
- MEASUREMENT
- ACCESS CONTROL
- SENSORS
- etc.

To select the proposed functions, just turn the ring nut, which is white abs on the standard version, but can be customized with numerous different surface finishes, textures and colours.
Also, to activate the other functions, just press on the ring nut as if it were a simple "button".

The front and rear parts of the product have been engineered for the most common BUS systems and LED or DISPLAY viewing. Ergonomic combinations and settings are also available thanks to the rotary, click-on rings.

True to tradition, to make the enclosure extremely EXCLUSIVE, Italtronic offers its customers COMPLETE PERSONALISATION.

MAIN FEATURES:
Measurements of the new EYEBOX enclosures:
• Ø 110 mm
• Ø 160 mm
• Ø 60 mm

You can find all the details in our website, and in particular by entering the EYEBOX CONFIGURATOR, currently available for the 110 mm diameter version.





For the 60 and 160 mm diameter versions, you will receive notice about availability as soon as possible.
Furthermore, for the 110 mm version there will soon be a UNIVERSAL rear wall attachment and a new simplified front that will provide the new functions of DETECTION, SENSORS AND ACCESS CONTROLS, like VIDEO CAMERAS and MOVEMENT SENSORS.

EYEBOX CHAT LINE:
The new EYEBOX CHAT LINE has started, where you can ask about all the product technical news in real time.
The Chat Line will be open during office hours, and managed by the Italtronic Commercial Manager, Mauro Toninato.
The Chat Line could be temporarily suspended for short periods, but we will make all efforts to ensure it is always available.

AND MUCH MORE BESIDES…
Apart from the wall application, in our website you can see the news and new ideas for different uses: table, palmar and wall with various inclinations.
If you are interested in any of these ideas, please contact us straight away in our chat line.

Thank you for your kind attention.
Yours sincerely,